In 2018 we got asked if we wanted to make some Modern Toss beer by award-winning Sussex brewers Goldmark Craft Beers. We then organised a Beer Launch Event at Whistle Blower Gallery and asked a bunch of people to come and get pissed with us.
horse piss...
Premium Pilsner Lager 4.2%
'A smooth and refreshing pale craft lager made using the best German malt, hops and yeast. Brewed in Sussex yeah?'
ditch scooper...
'A refreshing amber session pale ale with floral, fruit and citrus notes. Brewed in Sussex yeah?'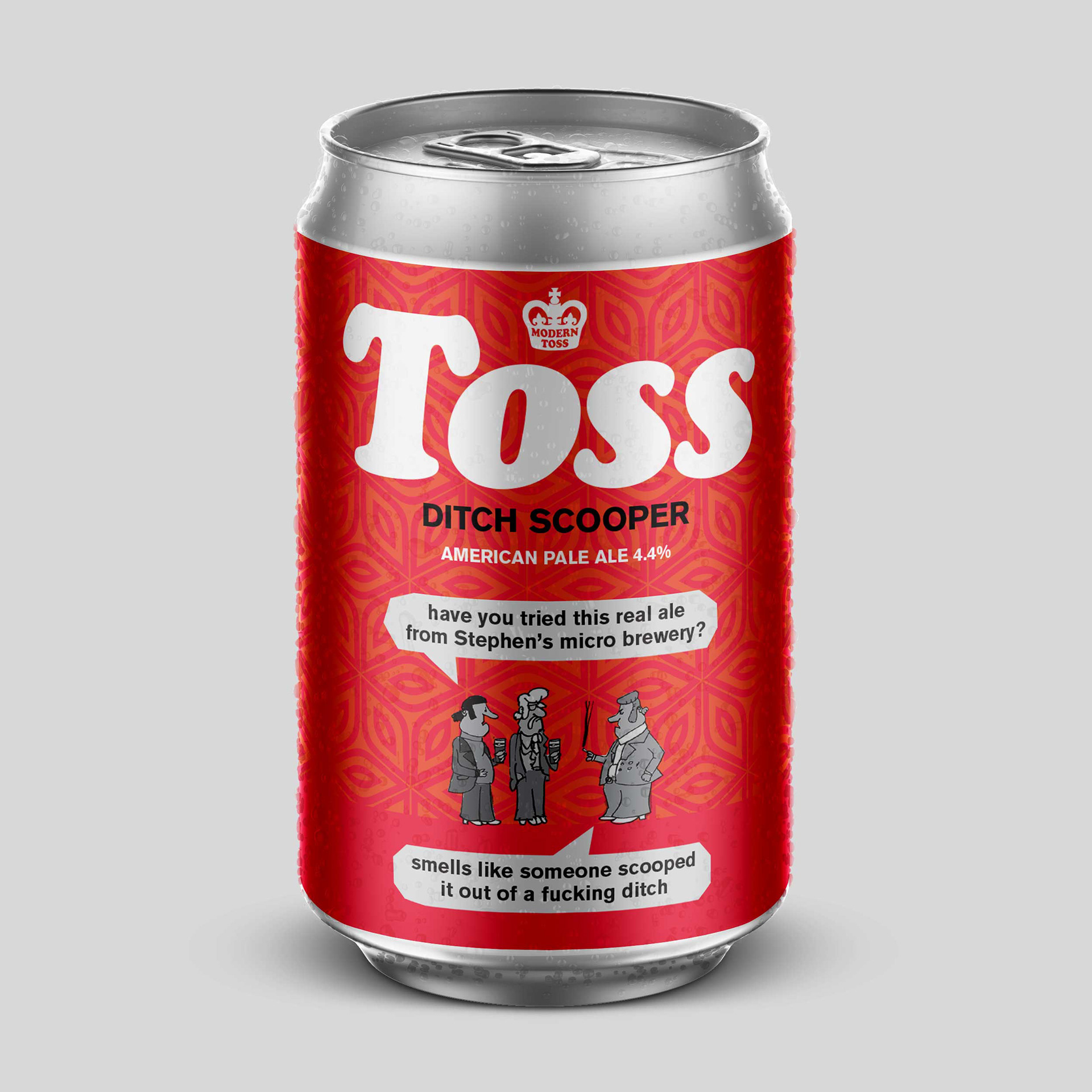 space stout...

Space Stout Craft Stout 4%
'A smooth dark, full bodied, craft stout with rich, roasted barley malts. Brewed in Sussex, yeah.'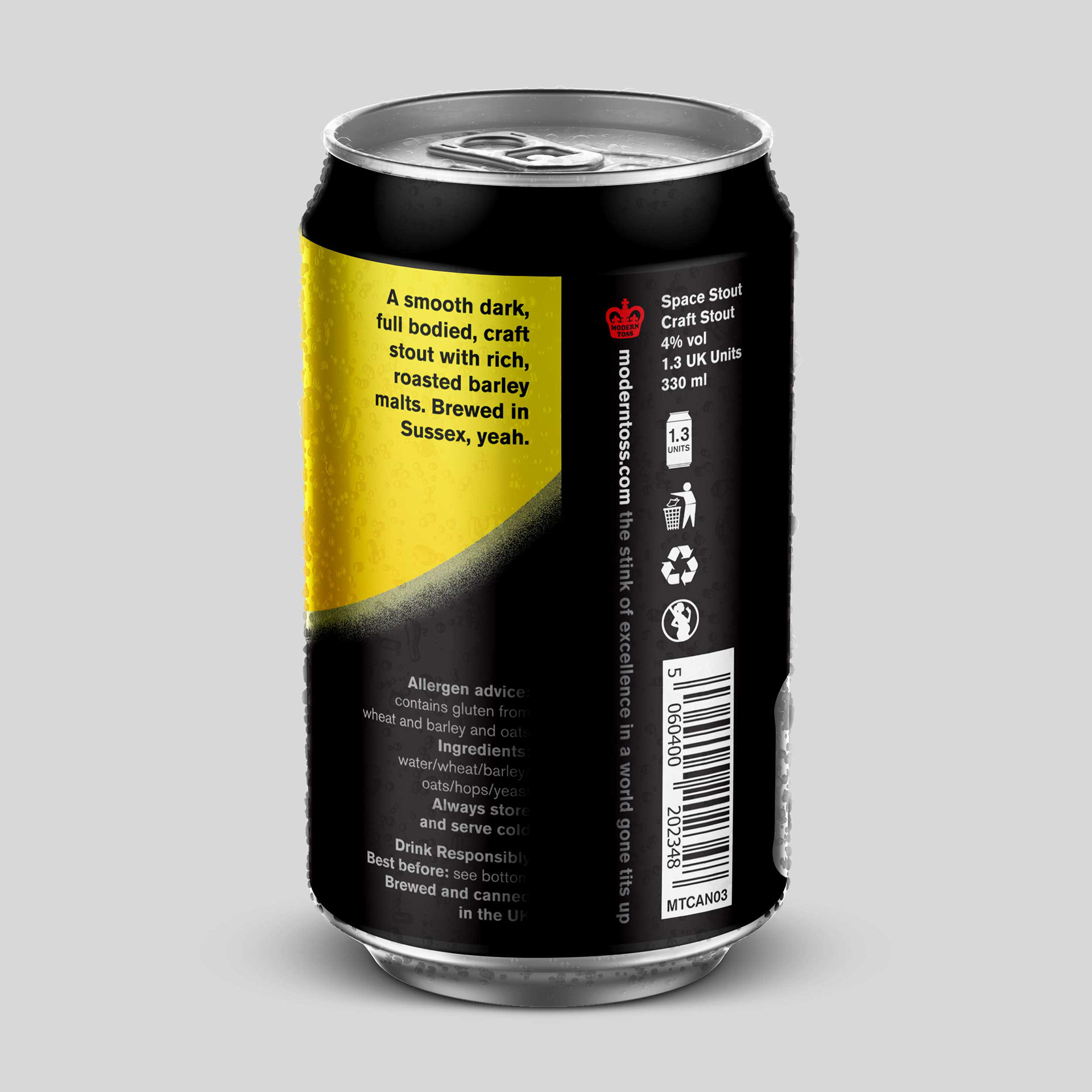 some tossers at the beer launch ...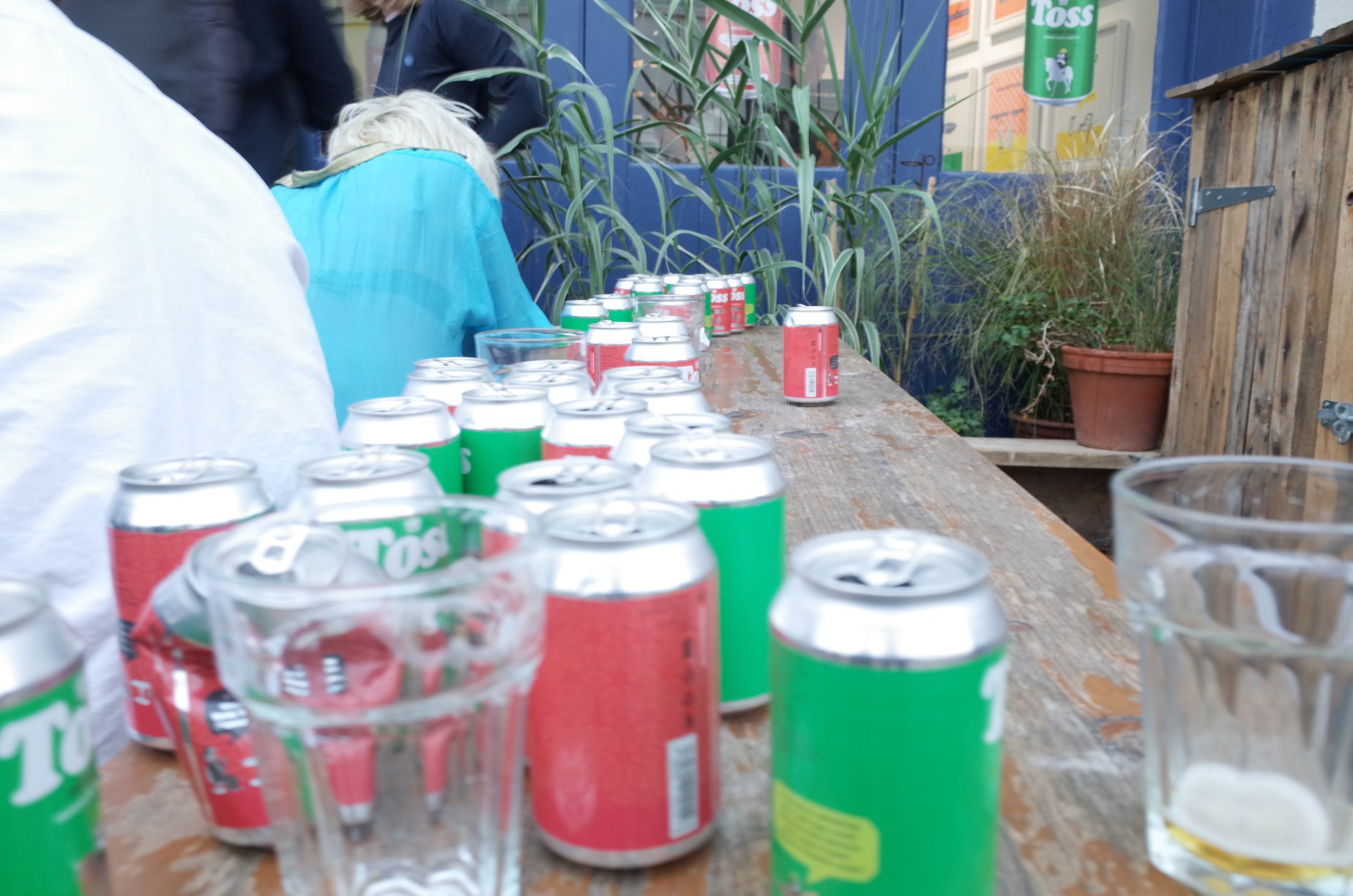 Modern Toss Beer Launch August 2018 @WhistleBlowerGallery